The projects page
The default lizmap page offers a list maps organized by folder.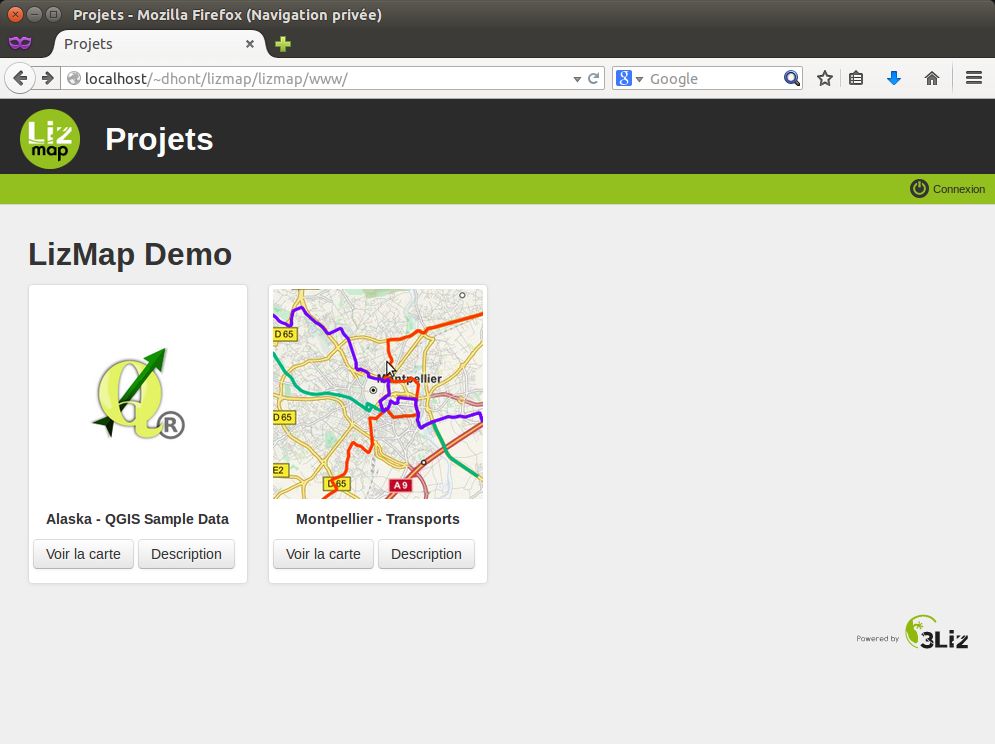 You can access to the map information sheet. This informations come directly from QGIS project.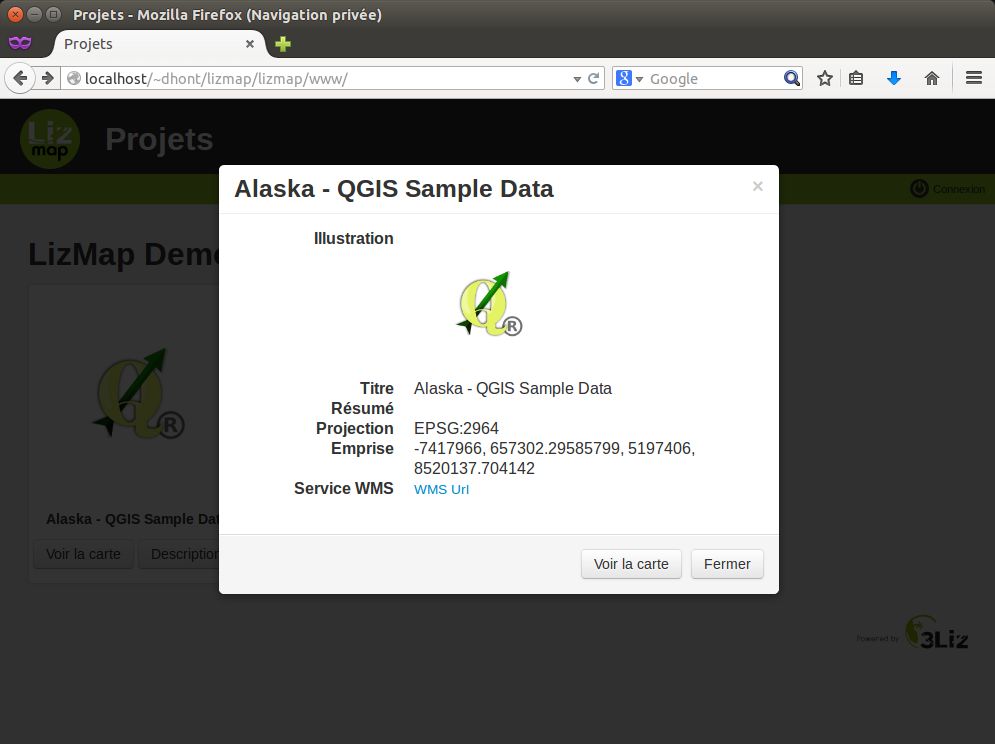 Access to the map is done either by clicking the Load the map buttons or the image that accompanies the project.