In this panel, we can :
find some links about Lizmap social networks
be aware of a new release regarding Lizmap Web Client. Only two branches are maintained simultaneously. If you branch is not listed, it's not maintained anymore, except if you are using the master branch.
set the target Lizmap Web Client version. You will be aware which features are available or not on your server.
check your Lizmap Web Client server's version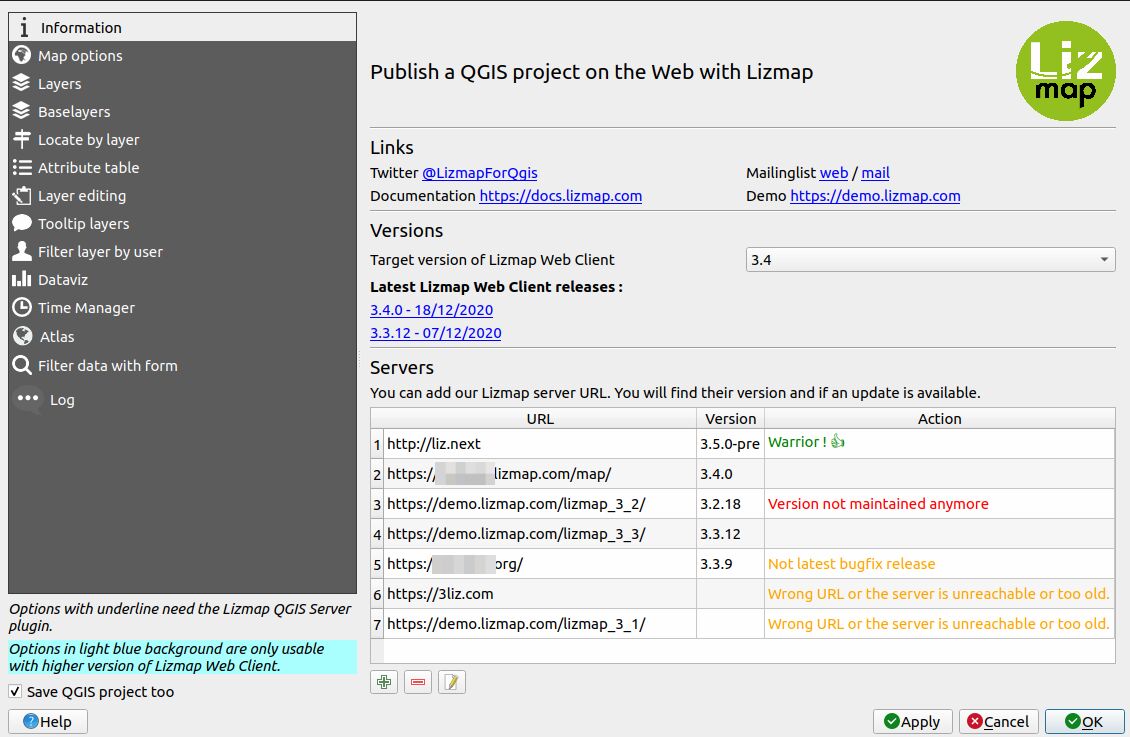 For adding a new server :

Click
Write the URL of the Lizmap Web Client server. The URL should be the main Lizmap landing page.