Locate by layer
This feature is displayed by default if it has been activated by the map publisher.
It is located above the layer management panel and is in the form of lists. Some lists need to enter a few characters before proposing locations.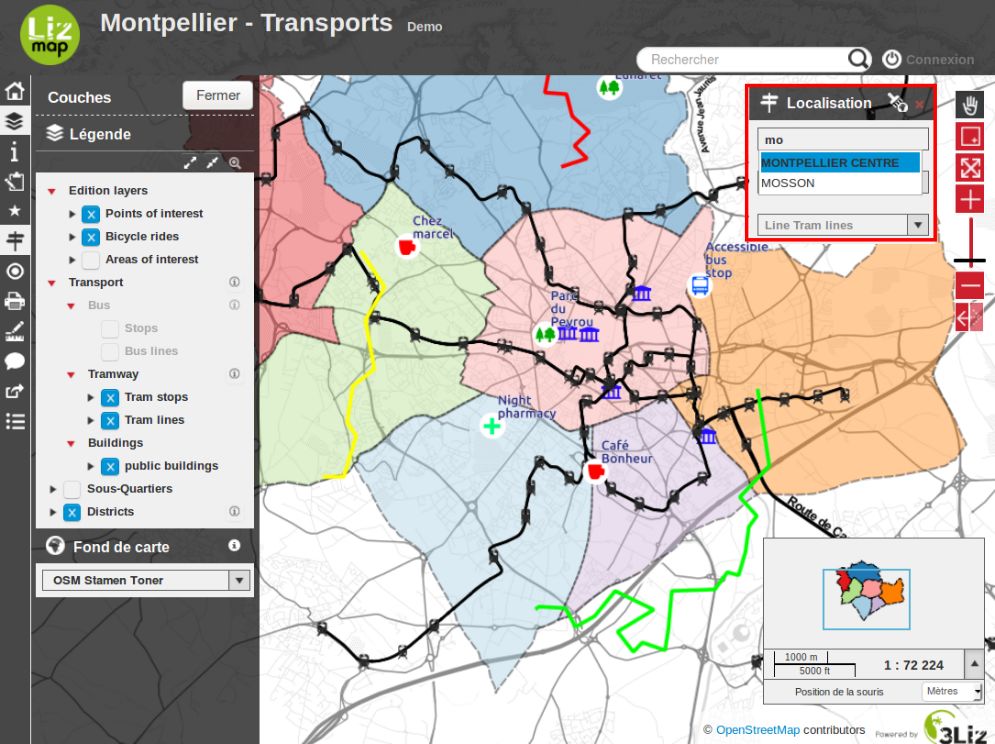 Simply select a location from the list to zoom to the item.